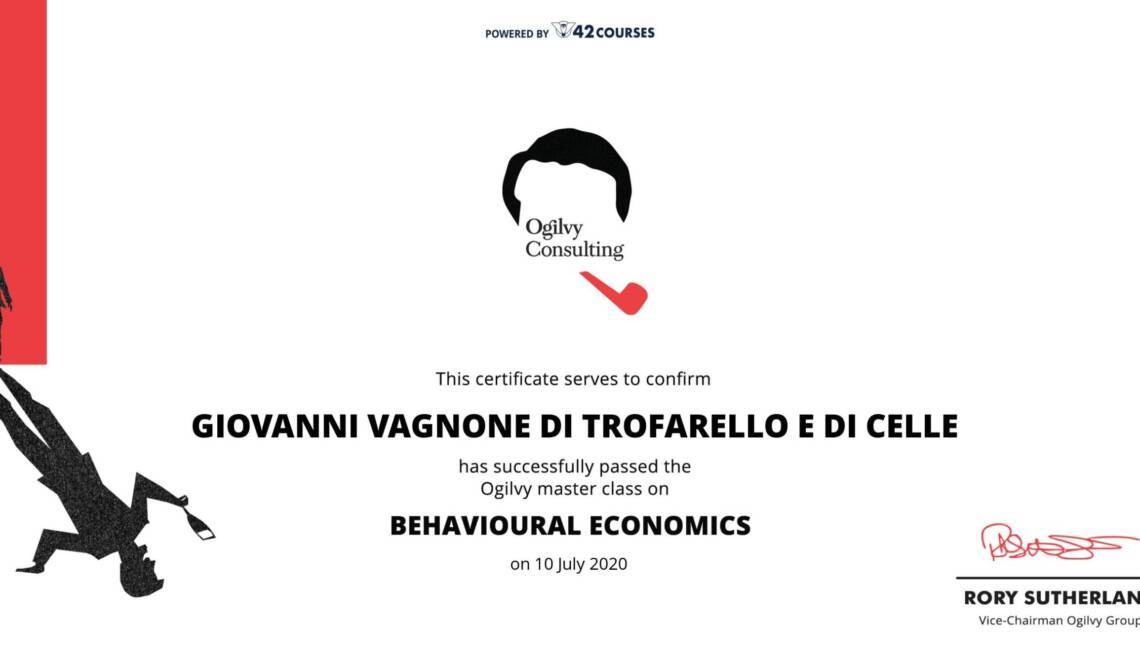 Non credo che la  behavioural economics sia una scienza esatta, eppure è una scienza ed è assai interessante. Il tema mi è diventato caro durante il primissimo lockdown da Covid, quando tra mille corsi online ne ho trovato uno particolarmente ben fatto e particolarmente interessante. I motivi sono di immediata comprensione: "faccio comunicazione", se ciò può voler dire qualcosa, da circa 15 anni ed ho visto il settore evolversi in modo totale.
Giovanni is an excellent manager in the philantropy sector. He's a superlative member in the political sphere of Piedmont (Italy) and Europe too.

I have had the pleasure of working with Giovanni for a number of years now in the field of internal and external corporate communications and corporate visual identity development; he is a very effective expert. I would highly recommend him as a reliable, solid, contributing partner for strategic communication projects.

Giovanni è una persona preparata, capace e appasionata del proprio lavoro che svolge con metodo e costanza. Non si limita ai normali compiti assegnati ma riesce a proporre e costruire percorsi migliori.

Proper, indefatigable, perceptive, spiced with a strong sense of humour. He is also highly dedicated to the aims he sets up and reaches them using his intelligence, wit and capacities in fields such as internet. It has been a true pleasure working with him.

I have worked with Giovanni while covering two different roles and for various projects. He ALWAYS brought great enthusiasm, creativity and an extraordinary client-oriented approach to the projects we worked on together. It is a pleasure to do business with him.

Giovanni was very committed to his duties. He was rigorous and efficient. A real pleasure to work with!

Giovanni has always been a reliable friend and colleague. He has always shown commitment and participated actively in various tasks. His calm and kind personality was an enrichment to any event.

Iscrivetevi per ricevere la mia newsletter